College information for high school students with Individualized Education Programs (IEPs) and their families

DATE and TIME: TUESDAY, OCTOBER 29, 2019 | 6-8 P.M.
5:00 pm – Tour of John Jay College & light snacks before the panel
6:00 pm – Listen to PANEL OF EXPERTS talk college
City University of New York, ACCES-VR, INCLUDEnyc, Student Self-Advocate, the NYC Department of Education
7:00 to 8:00 pm – Speak ONE-TO-ONE with experts
Representatives from CUNY Accessibility and Resource Centers that support students with disabilities, Financial Aid, Admissions, ACCES-VR, Transition Specialists and Student Advocates
7:00 pm* – Additional Topic: *Only for students with developmental/intellectual disabilities
If your student uses Alternate Assessment and will leave school with a non-diploma credential, come learn about unique programs on college campuses for students with developmental and/or intellectual disabilities. (30 minutes)
---
REGISTER ONLINE: HTTP://GO.INCLUDENYC.ORG/COLLEGEISPOSSIBLE2019
REGISTER BY PHONE: 212-677-4650 ext. 21
For accommodations, please register by phone.
---
Check-in starts at 5:00 pm
Please note: ID is required for check-in.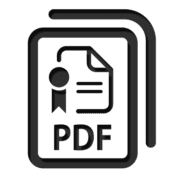 Download a pdf file with this information available in English and Spanish.