Amy West, CPA, CGMA
Executive Vice President and Chief Financial Officer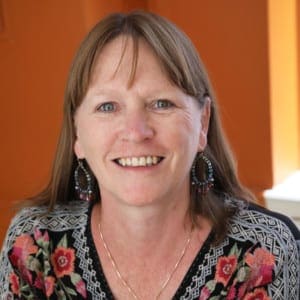 Amy West is currently the Executive Vice President and Chief Financial Officer of AHRC New York City ("AHRC").  In her role, Amy oversees the wide array of financial and administrative functions, strategic financial initiatives, real property, information technology, and special projects that enable AHRC to fulfill its mission.  Amy has direct responsibility for AHRC's operating budget of $315 Million and manages a staff of ninety.  She provides supports to AHRC's Audit, Finance, and Investment Committees. Amy's background enables her to provide a more global, non-industry specific perspective of AHRC's operations.
Prior to joining AHRC, Amy served as the Director of Finance of the Solomon R. Guggenheim Foundation where she was instrumental in rebuilding the organization's infrastructure.  She also served as the Vice President of Finance and Budget for the United States Fund for UNICEF, an auditor for Ernst & Young's healthcare and not-for-profit practice, and the Coordinator of Fiscal Operations for the New York Public Library.
Personal accomplishments include graduating Summa Cum Laude from Hunter College while working full-time at the New York Public Library and raising two young children, being promoted at the US Fund for UNICEF from Internal Auditor, to Controller to the Vice President of Finance and Budget within a four year period and rescuing a beautiful Sheppard-Collie named King.  Prior to pursuing a career in Finance, Amy was an aspiring musical theater dancer and had the opportunity to audition for Bob Fosse, Michael Bennet, Tommy Tune, and Gower Champion.
Amy is actively involved in Hunter College's Mentoring Program, Secretary of the Financial Managers Association, the CGMA lead for the AICPA Not-for-Profit Conference Industry Steering Committee, and the Vice-Chair of the New York State Society of CPA's ("NYSSCPAs") Nonprofit Conference Committee.  She is also a member of the AICPA's Not-for-Profit Advisory Committee, the NYSSCPAs Nonprofit Committee, the Bridgespan CFO Group, and the Nonprofit New York's Nonprofit Excellence Awards Selection Committee.