Raymond  Ferrigno
President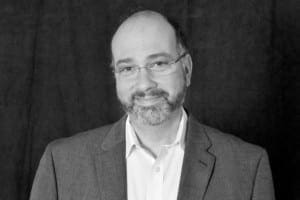 Ray has served on the AHRC NYC Board of Directors since 2009. Moved by a desire to understand better and support the needs of his son, Nicholas, Ray became involved with AHRC's Blue Feather School on Court Street in Brooklyn where Nicholas attended. Ray was impressed with how AHRC answered the growing need for educational programs and how it developed a middle / high school program to transition students from Blue Feather elementary school. Enormously grateful for the forward-thinking and proactive work of AHRC, Ray became increasingly involved during Nicholas' time at the Middle High School and then, in 2009, was invited to join the AHRC NYC Board of Directors. Since that time, he has served on several committees and, when the Board decided that an Audit Committee would be an important addition to the standing committees of the Board, Ray was invited by the Board President to chair the Committee and has chaired or co-chaired it ever since. Ray has also served and chaired the Technology Committee, the annual meeting of 2014, the 67th annual dinner in 2016, and co-chaired the Executive search committee in 2017 which selected our current CEO, Marco Damiani. Ray is the Co-Chair of the Staten Island Borough Committee and a member of the Children and Education Committee and the Diversity, Equity and Inclusion Committee.
Ray started his career in electrical contracting, working for a family-owned business, after which he entered the NYC Department of Education system as a Physics teacher and has remained for 26 years. During his tenure, Ray has also served as Coach, Department Supervisor, Coordinator of the building response team, and mentor of the FIRST Robotics team. Ray has both a BS and MS from Brooklyn College and a professional diploma in educational administration and supervision from Fordham University.
Ray is married to Margaret, his wife of over 30 years, with whom he has two beautiful children, Juliette and Nicholas.