For more than a century, Clifton Budd & DeMaria has represented management in labor and employment law matters, providing management with legal services related to all aspects of the employer-employee relationship. Committed to providing the highest quality legal services to all clients, working closely with them to help solve their problems and attain their business objectives.
---
Irwin Siegel Agency is the premier Program Administrator of insurance products and risk management solutions for Human and Social Service Organizations. Our insurance options are tailored for organizations in the Human and Social Services field. Involvement with current issues and analysis of program trends allows us to be proactive and responsive to the needs of our insureds.
---
The Anthem family of companies provides health coverage to 42 million people nationwide. Empire Blue Cross Blue Shield's licensed insurance agents are here to help you navigate your New York Empire Medicare Advantage Plan options.
---
TBA is a leading strategic planning and lobbying firm that builds results-driven solutions for private and public-sector clients, offering over 30 years of experience in government relations and strategic business planning. Tonio Burgos spent 20 years in a public service career before he founded TBA. During that time, he developed a wide variety of relationships in the public policy arena. The firm navigates today's public policy and economic uncertainty to strategically address your business needs.
---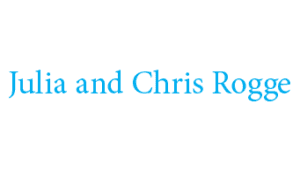 Julia and Chris Rogge
Thanks to Julia and Chris Rogge
for their support of AHRC New York City!
---
All proceeds raised in honor of AHRC NYC's 73rd Anniversary Celebration are being used to award and recognize AHRC NYC staff who have pivoted over the last two years to ensure that people with developmental disabilities live full and equitable lives.