For over 45 years, the Bussani Mobility Team has sold, serviced and rented wheelchair-accessible vans to people with disabilities in the New York Metro area. We help you find the vehicle that's just right for you. Our mobility specialists carefully evaluate your needs and work hand-in-hand with driver rehabilitation counselors. We answer any questions you have about new or used accessible vans, adaptive driving equipment, hand controls, foot controls, scooter lifts, wheelchair lifts, chair toppers, valet seating, transfer lifts, and other mobility equipment.
---
Founded in 1986, Interstate Drywall Corporation has become one of the largest and most diverse specialty contractors in the Northeast, serving New York and New Jersey. Interstate Drywall Corporation is a business built on integrity and teamwork, working every day to provide superior service to our clients. With every project, we strive for on-time project completion, while staying within budget from start to finish.
---
Henry Schein, Inc. is a solutions company for health care professionals powered by a network of people and technology. Henry Schein started our company with the belief that we can fulfill our responsibilities as corporate citizens by giving back to the communities we serve. Pursuing the ideal of "doing well by doing good." This spirit of individuals helping society is exemplified through Henry Schein Cares, our global corporate social responsibility program.
---
Martinez Cleaning Company is a family-owned and operated janitorial and custodial service, offering its clients a professional-grade service with a family touch. Its owner/operators are on call 24-7 to meet your cleaning needs, and our trained staff assures you the best possible outcomes for your building.
---
Total Care RX is a full-service, specialty pharmacy, ensuring peoples' access and helping them to adhere to their medication regimen for optimal outcomes. Specializing in providing medication therapy for chronic conditions. Excelling in medications that are difficult to obtain, require special handling, complex dosing, insurance authorization, billing and storage. Over 40 Years of Personal & Specialized Patient Care.
---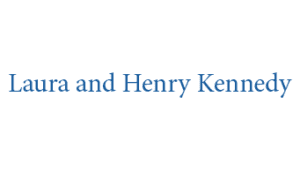 Laura and Henry Kennedy
Thanks to Laura and Henry Kennedy
for their support of AHRC New York City!
---
All proceeds raised in honor of AHRC NYC's 73rd Anniversary Celebration are being used to award and recognize AHRC NYC staff who have pivoted over the last two years to ensure that people with developmental disabilities live full and equitable lives.