Marco Damiani
Chief Executive Officer, AHRC New York City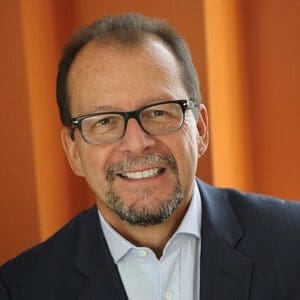 Marco Damiani has served as the Chief Executive Officer of AHRC New York City since 2017, working with its 5,000 mission-driven staff members to build upon the extraordinary 70-plus year legacy of AHRC NYC's commitment to social justice for children and adults with disabilities.  Marco joined AHRC New York City with a varied and progressive career in the field of intellectual and developmental disabilities (I/DD), behavioral health and general healthcare, as a clinician, consultant, and agency executive. His career began at FEGS as a direct support professional and clinician, shortly after the implementation of the landmark Willowbrook Consent Decree and progressed through the years with positions in New York State government to his position as Executive Vice-President at YAI Network where he led a broad and expansive portfolio of health, dental and behavioral healthcare, and large community-based family support, information and referral programs and research/program evaluation, to Executive Vice President at Cerebral Palsy Associations of NYS, to his most previous position as CEO of Metro Community Health Centers, a network of 6 Federally-Qualified Health Centers in NYC devoted to supporting patients of all abilities.
In addition to positions in executive leadership, Marco has served as Chair of the Manhattan Developmental Disabilities Council, Chairman of the Alliance for Integrated Care of New York, the first Medicare Accountable Care Organization in the nation focused on individuals with I/DD,  a Board member of both the Inter-Agency Council of I/DD Agencies, New York Disability Advocates, and Care Design NY, an I/DD Health Home. He is a Mayoral Appointee of the NYC Community Services Board I/DD subcommittee and an Appointee to the New York University College of Dentistry Dean's Strategic Advisory Council. In addition and in recognition of Marco's contributions, leadership and advocacy, he was awarded the Kriser Medal, the highest honor from NYU College of Dentistry, the Arc of the US National Conference of Executives Outstanding Lifetime Achievement Award and the Certificate of Special US Congressional Recognition for outstanding and invaluable service to the community.
Marco earned a B.S. in Psychology from Manhattan College, a Master's Degree in Developmental Psychology from Columbia University, and pursued doctoral studies in Educational Psychology at New York University. He attributes his success to the extraordinary collective work and shared vision of his many colleagues over the years, their enduring commitment to promoting social justice for people with disabilities and his never-ending quest to being more than just a so-so guitar player.