Sharon Fong
Vice President, Workforce Development & Talent Acquisition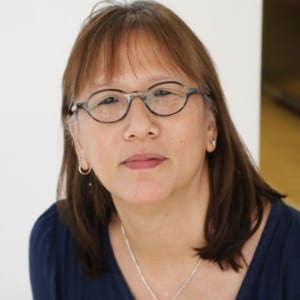 Sharon Fong, Vice President of Workforce Development and Talent Acquisition, joined AHRC New York City in 2009. When Sharon first started, as Director, Organizational & Employee Development, she brought with her exceptional skills and knowledge, as well as a deep appreciation for the opportunity to work at an agency with such a strong and successful commitment to the equitable integration of people with disabilities into their communities. Ever since, she has dedicated herself to actively developing and supporting AHRC New York City's diverse workforce that is over 5,000 strong and represents a mosaic of talents and experiences, held together with a singular commitment, vision, and purpose.
Sharon's experiences growing up as an immigrant in an impoverished, racially-divided urban city cultivated her passion for addressing social justice and public policy issues.  This led to the completion of a Master's degree in Public Administration and a Master's degree in Social Work, both from New York University, as well as former positions as an officer of the Federal Reserve Bank of New York, Global Head of Knowledge Management at Oliver Wyman, and executive management positions at two NYC-based disability service providers.
Sharon is the liaison to the Executive Compensation Committee and the Diversity, Equity and Inclusion Committee of AHRC New York City's Board of Directors, as well as an Executive Lead for strategic planning that will prepare AHRC NYC's workforce for success in the decade to come.