Shirley Berenstein
Vice President for Public Information & External Affairs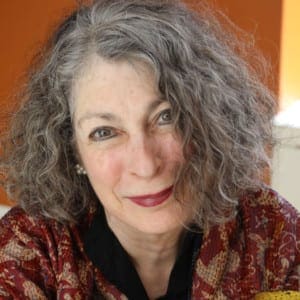 Shirley Berenstein currently holds the position of Vice President for Public Information & External Affairs at AHRC New York City and has managed this function for the organization for close to 20 years. In this capacity she runs the departments that are responsible for providing the outside world with information about AHRC NYC, shaping the organization's image and targeted messaging both within and outside the institution. The responsibilities of her departments include the creation of publications, websites, films, engagement in social media initiatives, membership campaigns, media promotion, advocacy efforts, grant writing, marketing, and the running of AHRC NYC special events, in addition to, interfacing with the public as regards obtaining services and supports.
Shirley has worked at AHRC NYC for four decades beginning her career as a school principal and later becoming Director of Program Development. Under her leadership, amongst many other programs, she developed a pediatric AIDs program for AHRC NYC in the 1980s, and the organization's TBI long-term services and supports initiative in the 1990s upon the request of then-OMRDD. Shirley obtained grant funding from Foundations and governmental agencies for many of the projects developed, recently securing monies from OPWDD to support the development of an Agency Information Platform or long-term services and supports electronic health records.
A native New Yorker, she is a graduate of Queens College of the City of New York, Columbia University Teachers College, and NYU School of Organizational and Administrative Studies, and completed the Certificate Program in Bioethics and Medical Humanities, Montefiore Medical Center/Albert Einstein College of Medicine/New York University. She serves on the Board of Directors of Tamar Rogoff Performance Projects and volunteers on the Marketing Committee of the Board of the Mederi Center for Unitive Healthcare. Her passion for social justice is a natural outgrowth of growing up with a sister, now deceased, who had Down syndrome.