The events over the last two years compelled us to collectively rethink the significance of why we exist, what we do, and how we do it. This is expressed in AHRC NYC's newly refined vision and mission – our credo.
Our vision is to help create a socially just world where the power of difference is embraced, valued, and celebrated.
Our mission is to advocate for people who are neurodiverse to live full and equitable lives.
This, our credo is captured in our new look.
Our New Logo
Our updated logo is bold and simple, a new take on the old that honors our legacy but looks to the future. A new signature color, lemonade, is fresh and different, signifying hope and optimism.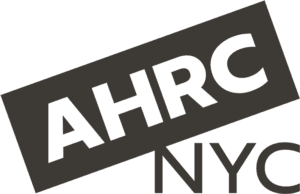 Our Zests
We've designed a new symbol to embody advocacy. We call this symbol lemon "zests". Each zest represents and celebrates the power of the individual, each unique and with its own character and markings. Everyone is different and together we're more powerful than apart. Combined, the zests work together to reinforce AHRC NYC's zest for social justice.
You will start to see our new look in our AHRC NYC buildings, publication and communication materials, on our website, and on our social media platforms. Our organization will continue to focus on being generous, curious, optimistic, and a place where the dignity of each person is valued. We reaffirm our commitment to behave with agility, heart, respect for one another, and in a collaborative spirit.
Join us in advocating for people with intellectual and developmental disabilities (IDD); recognizing the humanity and dignity of everyone; reimagining how we envision the world; and making the changes necessary to transition this vision into a reality. Generosity guides us as we honor our legacy and continuously grow through a culture of curiosity, creativity, and optimism.