If the word "organic" has a smell, its aroma is perfectly captured at the Trilok School Garden. Fresh cut grass, sweet red-and-orange tomatoes, pollinators buzzing from flower to flower, mutant-sized cucumbers, and more make for an oasis in a concrete desert. This paradise has flourished for nearly six years thanks to the dedication of volunteers from AHRC New York City's Kings Highway Day Center, led by Alex Oo, a Community Support Professional and farm owner in his home country of Myanmar (Burma).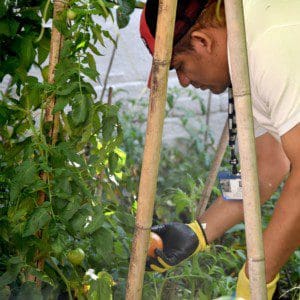 "My major subject was getting a Bachelor of Science degree in botany back home," Alex said in the garden, a milk crate lined with fruits and veggies in hand. "My farm in Myanmar is about seven acres. We have livestock, vegetables, and flowers that we sell to a wholesale market. So it's kind of my hobby here and my business in Burma."
On a hot end-of-summer day, Alex, Anthony Fischetti, Munib Rahman, Oleksii Lisovyi, and Andres Castillo continued the process of harvesting fruits and veggies to be used in the school's kitchen.
Ongoing Partnership with AHRC NYC
Sudha Seetharaman, Founder and Executive Director of the Trilok School, said that the initial connection with AHRC NYC came through a teacher at the school who taught basket weaving and had previously worked with the organization.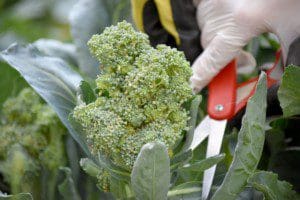 "AHRC took over the garden [space] from a previous person, and they planted a variety of plants," she recalled in her office. "Alex has a degree in botany and we can take his help because he brings these amazing men who can physically be in the yard lifting and planting. Them coming here on a consistent basis for the last 5 to 6 years means we've been able to make that dumping ground an efficient and comforting garden."
Sudha and her husband started Trilok Fusion Arts in 1996 first as a non-profit arts company, with the school beginning to teach students in 2007. Trilok's Fort Greene headquarters opened in 2011. Since that time, the partnership with AHRC NYC has been a constant.
"Our students learn from them," Sudha said. "They can see that these are grown-up young men, but that they also need help. We all have to help each other and teach others how to coexist. It doesn't make us any less smart or less cool to have challenges."
Independent Discovery
In the garden, Alex guides his group in their tasks for the day but also gives them space to explore the garden at their own pace.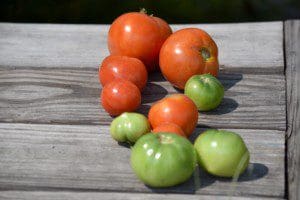 "A lot of them like to work independently," he explained. "They love to learn how to plant, how to take care of the vegetables. It's very comfortable for them. They love to stick to their routine jobs so they never want to miss this."
Not only do Alex and his group enjoy the physical work, but they have also built lasting relationships with both staff and students at Trilok School.
"All of our guys have become a family with the facility's teachers and kids," Alex said. "It's relaxing to come here and gives us all peace of mind."