On Saturday, April 16, 2016, people receiving services through AHRC NYC programs, families, and staff from all across the five boroughs took to the stands, concourse, and even the outfield in the 2016 Special Needs Spartan Race. The multi-faceted obstacle course took place at Citi Field, home of the New York Mets, in Flushing Meadows, Queens.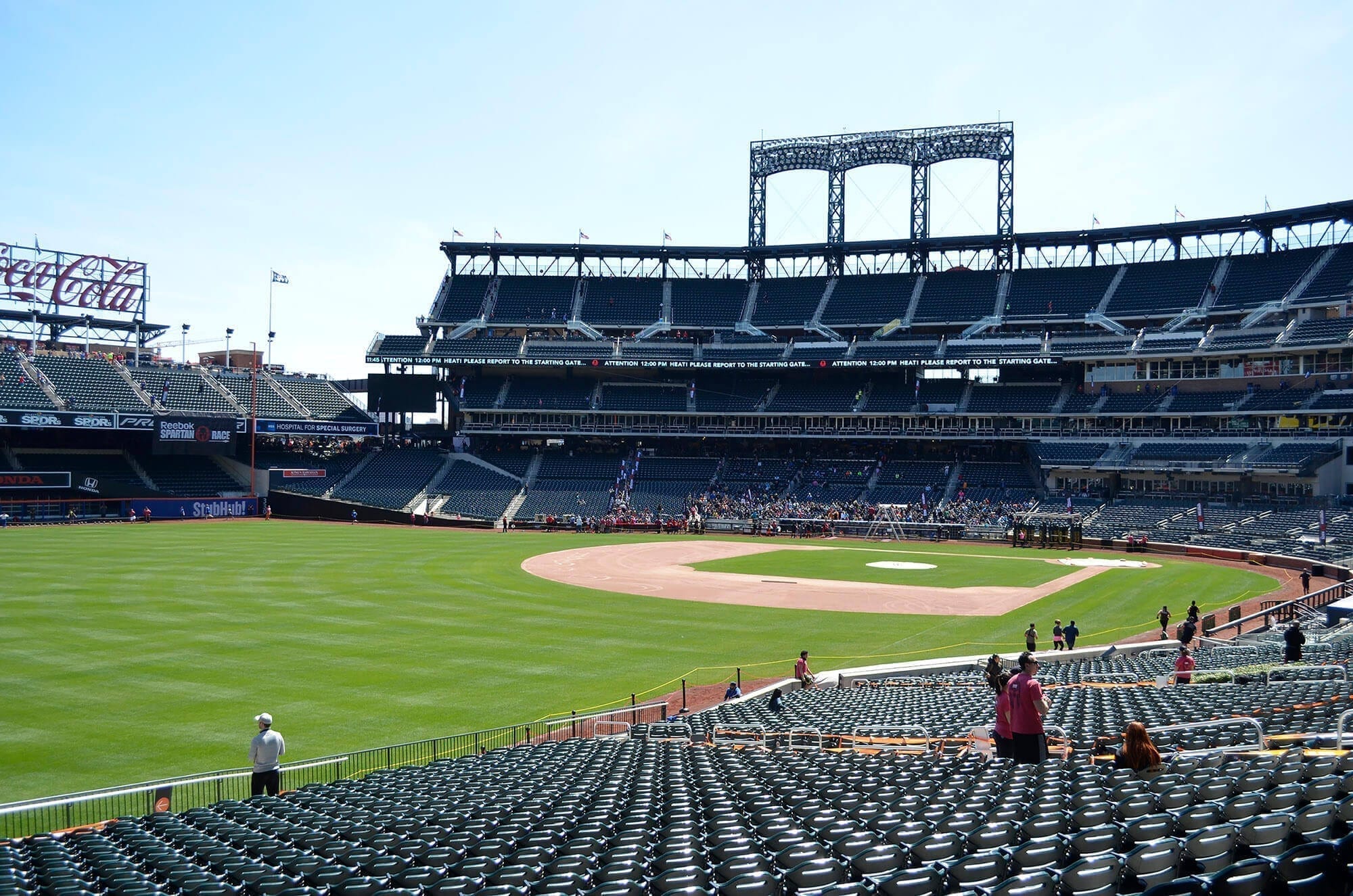 Among the AHRC NYC services represented at the Spartan Race were Educational Services, Day Services, Employment and Business Services, and Camping and Recreation.
The Spartan Course
The Special Needs Spartan Race is an obstacle course race designed to test resilience, strength, stamina, and ability to overcome adversity. Overseeing the safe and structured athletic event, the organizers of the Spartan Race provided students and families with an opportunity to challenge themselves, spend time with friends, and get some exercise.
Racers began the event in the left-field concourse area, snaking their way through the seats, then turning up to the stadium hallways, where they encountered climbing and ducking obstacles. Moving up and down stairways, the athletes made their way to other obstacles, eventually progressing through the left-field warning track, where each person faced a brief balancing test in foul territory. Finally, the racers climbed their way back up into the stands and hurried toward the finish line.
Throughout the course they were cheered on by Spartan staff, dressed as superheroes such as Spider-Man, Captain America, and Robin. All participants received a medal for completing the race. To re-hydrate and replenish, the racers also received water, a banana, and a protein bar once they crossed the finish line.
AHRC New York City thanks all of the families and staff members who came out for support and to race themselves, as well as Spartan Race, Inc. for making the day a fun-filled success.