Preschool, Elementary School, and Middle/High School programs.
Our Preschools and School-Age Programs offer an array of programs, services, and supports for students with disabilities and developmental delays, including services for students with autism, ages 3 to 21, to families living in New York City.
Currently, AHRC New York City operates 7 school sites that serve children and students with disabilities such as autism spectrum disorders and other developmental disorders in all NYC boroughs. These include five preschools, (for children ages 3 to 5), two elementary schools, (for children ages 5 to 12), and a middle/high school, (middle school for students ages 12 to 14 and high school for students ages 15 to 21).
Preschools
AHRC New York City Preschools are built upon the belief that children with developmental delays have the same needs as all children, and that parents and families are the most important people in the lives of their children.
School-Age Programs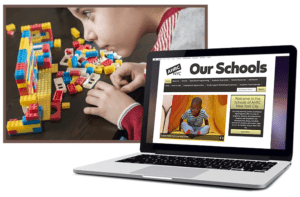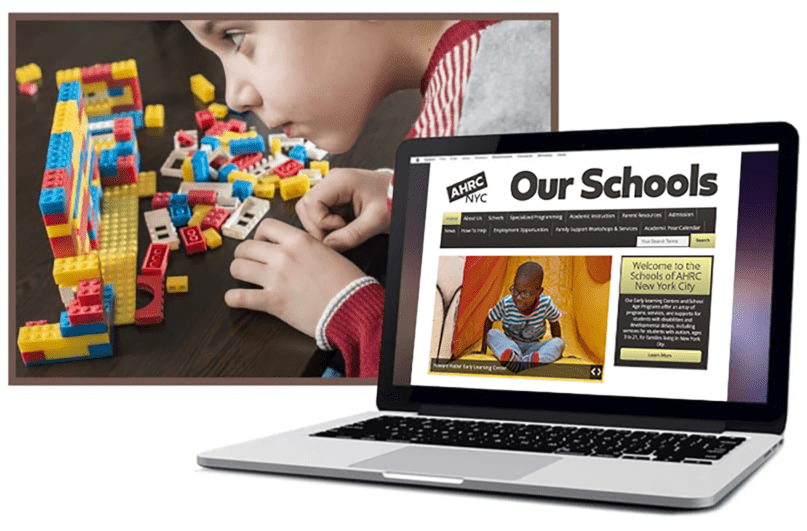 The school-age programs serve students, (primarily with autism spectrum disorder,) who have been recommended for a non-public school (NPS) placement.  Students in these programs typically have educational classifications of autism spectrum disorders (ASD) and/or emotional disturbance (ED) and Other Health Impairment (OHI).  The school-age programs provide educational services in highly-structured, supportive settings with well-trained staff who understand the strategies and techniques necessary for the successful instruction of students with a specific set of strengths and deficits.