We provide a variety of residential options in group homes, supervised apartments, and independent settings.
AHRC New York City has been operating residences for people with developmental disabilities since 1970, the year that AHRC NYC's Fineson House opened, becoming the first group home in New York State. Since that time AHRC NYC has continued to develop residential opportunities for people with developmental disabilities of all ages and functioning levels. Our residences throughout the five boroughs are currently "home" to hundreds of people.
AHRC NYC's residences are beautiful, well-run, safe environments. Located in well-kept neighborhoods, each home is different as regards décor and has its own special quality reflecting the interests of its residents. All AHRC NYC homes are well-run with the safety and well-being of its residents a priority.
AHRC NYC's Residential Services, and Patty Ha, whose family wanted the best services for their adult-age daughter.
Communication with the family of each resident is clear, open, and prompt. We value the participation of our resident's relatives and friends as we plan for the future needs of their loved ones. We always put the needs and choices of each resident first, making sure that family members and friends remain involved, advocating, planning, and supporting future goals and aspirations.
AHRC NYC's programs provide person-centered support for positive change and personal improvement. We support people with developmental disabilities in a variety of settings as they work to attain the joys of independence and growth with the assistance of professionally trained staff.
Our residential supports fall under three models:
Individualized Residential Alternatives (IRAs)
Supervised Apartments
Residential settings for people who are medically fragile (with 24/7 Nursing Care)
---
Individualized Residential Alternatives, (IRAs)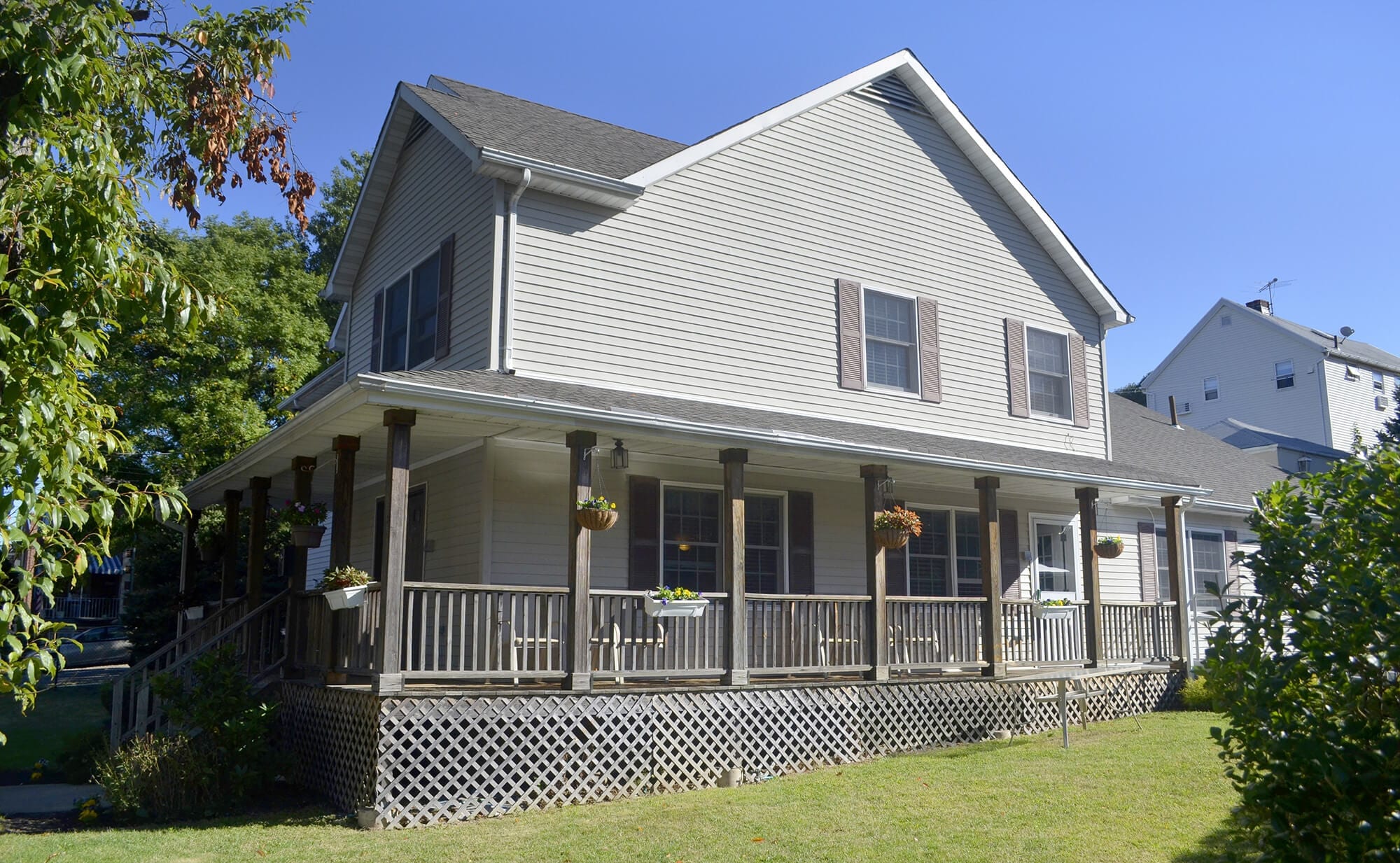 ---
AHRC NYC's Mayflower Residence in the Bronx
Individualized Residential Alternatives, (IRAs) take two forms:
Supervised IRAs are traditional family-style group homes, providing 24-hour staff support and supervision for up to 14 residents.
Supportive IRAs provide need-based supports and services for those who are living in their own homes or apartments but do not require 24-hour staff support and supervision. Supportive IRAs are limited to 3 or fewer residents.
> LEARN MORE ABOUT INDIVIDUALIZED RESIDENTIAL ALTERNATIVES
---
Residential Settings for People who are Medically Fragile
(with 24/7 Nursing Care)
AHRC NYC operates two residences for aging individuals who require full-time nursing oversight.  Support staff are comprised of nurse practitioners and supervising registered nurses, who are on-site 24 hours a day, 7 days a week.  Residents also have access to speech, physical, and occupational therapies as needed, as well as a day habilitation program operated within the residence.
> LEARN MORE ABOUT RESIDENTIAL SETTINGS FOR PEOPLE WHO ARE MEDICALLY FRAGILE
---
Opportunities for Independent Living
When an adult with a developmental disability expresses their desire to become more independent by living in a home of their own, AHRC NYC can create a support network that ensures a person's needs for independent living are met.
> LEARN MORE ABOUT INDEPENDENT LIVING