Tina Veale
4th Vice President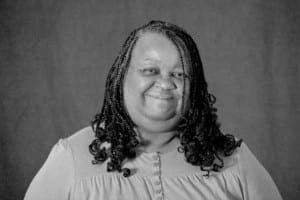 Tina joined the AHRC NYC Board of Directors in 2009 when she learned that the agency was family-driven and offered services that her younger daughter needed. Tina serves as Chair of the Camping and Recreation Committee and Bronx Borough Chair and is a Member of AHRC NYC's Advocacy and Legislative Committee, Diversity, Equity and Inclusion Committee, Executive Committee and Incident Oversight Committee.
For over thirty years, Tina has advocated for people with intellectual and developmental disabilities, doing so even more effectively as a Parent Advocate. Although she started her advocacy work specifically to help her daughter, Tyeshia, she was soon made aware that the Bronx needed another voice for its DD/ID population and became a member of the Bronx Family Support Advisory Council.  In this capacity, she continues to strive to better the lives of those with intellectual and developmental disabilities.
Tina cherishes the services Tyeshia has received. As a baby, Tyeshia attended the Howard Haber School as well as the Saturday Program and since the age of 8 she has attended Camp Anne. Tina insists that the free-standing Respite program was a lifesaver for her countless times when her daughter was home.