Earn your HSE (GED) and/or get a long-term job with a Paid Internship ($15/hour for up to 250 hours) in one of the leading Non-Profit agencies with a secured Job Placement.
Apply for AHRC New York City's Advance and Earn program!
Call 718-830-5025 or email advance@ahrcnyc.org.
Advance & Earn
Eligibility Requirements

Advance & Earn is available to residents of any of the five boroughs of New York City, ages 16-24. To qualify you must be out-of-school and unemployed or underemployed, (working less than 25 hours per week), and legally authorized to work in the United States.
Who We Are
AHRC NYC Advance and Earn is a free program that pays you to start your career. Offered through Staten Island Workforce Development Center, Advance and Earn helps jumpstart the careers of New York residents through comprehensive High School Equivalency (HSE, formerly GED) test preparation, employer-recognized training, credentials and certifications, and paid internships.
Who You Are
Advance and Earn is specifically designed for the youth of New York City to support their career aspirations, build a path to success and to go out into the workforce and THRIVE!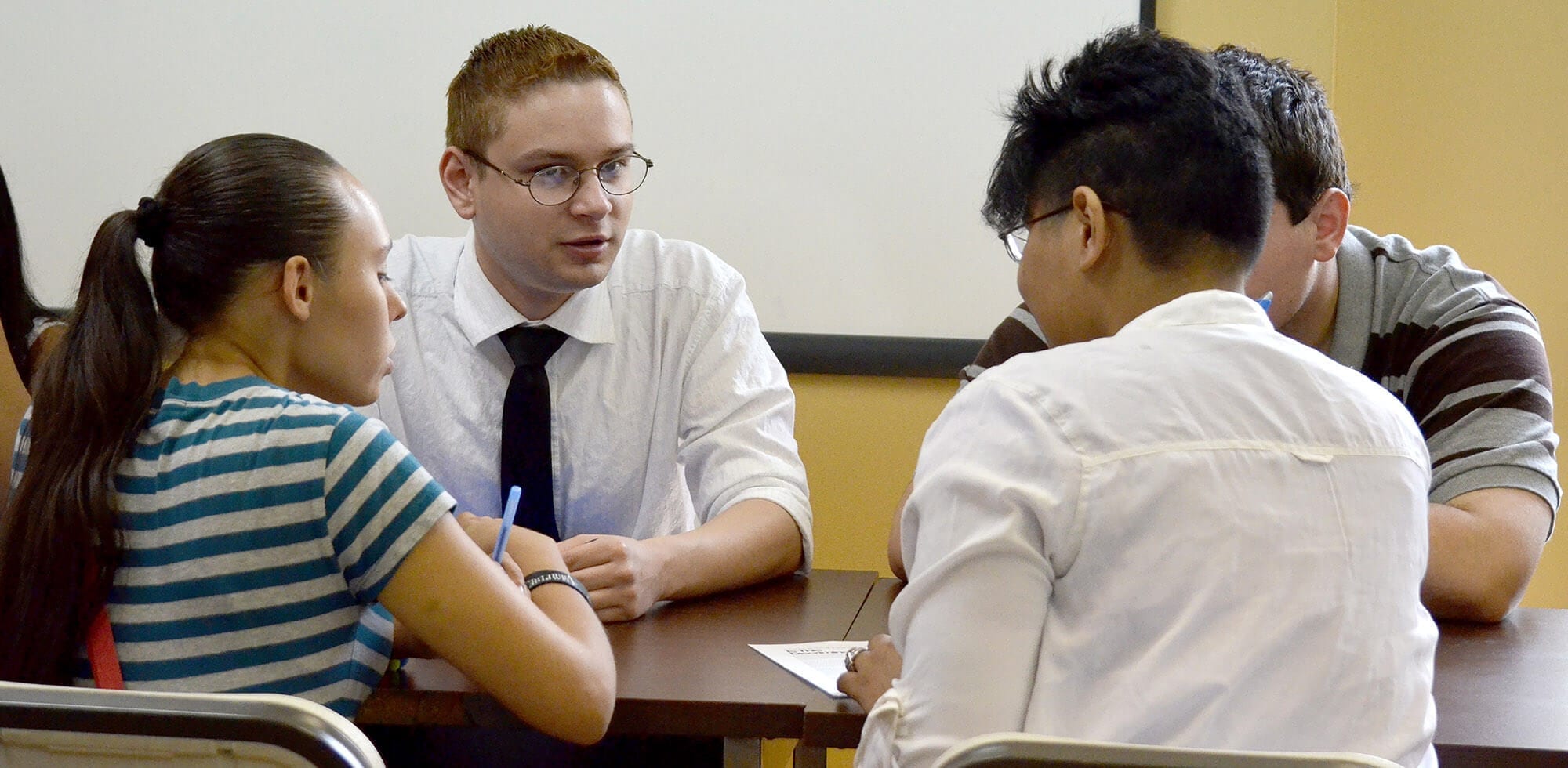 ---
About the Program
Advance and Earn is 20 weeks long and offered in-person in Staten Island.
Track 1: Pre-HSE Instruction / HSE Preparation
Participants without a high school diploma will take part in either the Pre-HSE instruction or HSE Preparation programs and receive:
Academic instruction to prepare for the TASC exam
Work readiness training
Job placement assistance
Industry credential attainment (Food Handler, Retail Specialist, MOS)
College and career prep, counseling, and support
$150 weekly stipend or paid internship ( $15/hour for up to 250 hours)
Daily lunch, metro card, and laptop or tablet if needed
Track 2: Direct Support Professional Certification
Participants who have their high school diploma or HSE and are over 18 years old can apply for our Direct-Care Support Professional Certification Program. This track prepares you for a demanding but rewarding career in the nonprofit industry supporting people with Intellectual and Developmental Disabilities.
Are you?
Passionate about helping people and want to live your passion every day.
Want the freedom of sharing your talents and hobbies with others.
Want to learn more about the field of disability services and explore a Career Path in the Field of Human Service.
Want to build experience and GET a rewarding job NOW!
Want to get a unique opportunity to learn with and join AHRC NYC family or another non-profit organization making a difference in the lives of New Yorkers with Disabilities.
Want to become the KEY to SUCCESS for a non-profit organization and join a social justice movement!
Participants will receive the following training and certifications:
NADSP (National Alliance of Direct Support Professionals) DSP Certified Level 1 and 2
Introduction to Developmental Disabilities and Core Competencies of Direct Support Professional
Supporting people with disabilities in Residential, Day Habilitation, Community and Employment areas.
American Heart Association CPR and First Aid Certification
Paid Internship ($15/hour for up to 250 hours) in one of the leading Non-Profit agencies in the field with Job Placement.
TO QUALIFY, YOU MUST BE: 
16-24 years old
a resident of any of the five boroughs of New York City
out of school and have no post-secondary degree
unemployed, or working less than 25 hours per week
legally authorized to work in the United States
Contact Us
Call Today 718-830-5025 and ask about Advance and Earn or

Download the Advance & Earn Flyer.
Download the NADSP Certification Flyer.
Workforce Development and Training Center of Staten Island
136 Bay Street
Staten Island, NY 10301
---
Program Funded by NYC Department of Youth and Community Development Workforce Connect